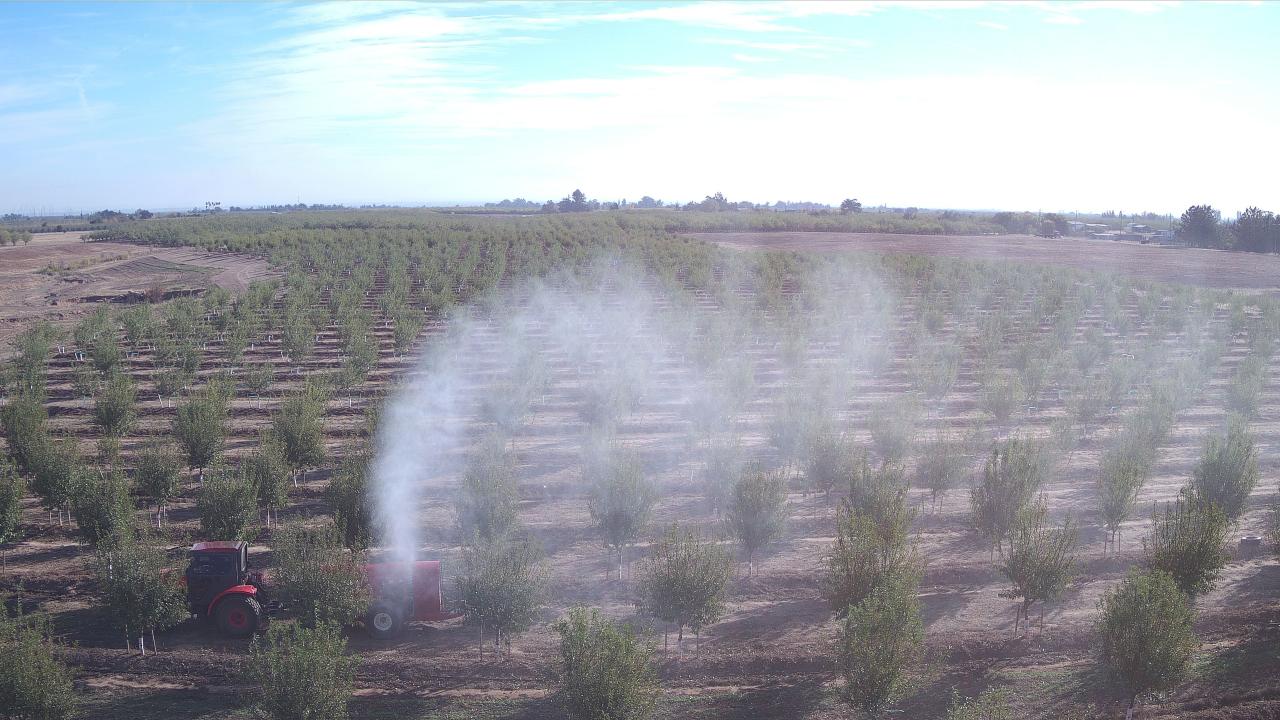 Project Sponsor: Almond Board of California
Collaborators:
Dr. Franz Niederholzer, Dr. Farzaneh Khorsandi, Dr. ken Giles
Updated on August 25, 2019
We have successfully tested the first prototype of the Spray Backstop at the Nickels Soil Lab. The backstop structure is able to effectively block the spray cloud that passes the tree tops. Using a Spray Backstop system will allow growers to continue to adjust sprayers with more air and fine droplets that improves spray coverage in the hard-to-reach upper canopy area, while helping manage drift.
In the next step, off-target movement of spray materials from sprayers equipped with and without the spray backstop will be quantified using a continuous loop sampling system.
Updated on March 11, 2019
In this project, a sprayer attachment system (Spray Backstop) will be developed to block the spray droplets which are escaping the trees from trees' tops or sides. 

Almond acreage in California has increased by one third to over 1,000,000 acres in the last ten years, with the farm-gate value approaching $6 billion. Each bearing acre receives at least 4-6 pesticide applications per year to protect the crop and/or trees from insect, mite and/or disease damage. While vigorous, unpruned canopies have become more common, challenging uniform spray delivery and pest control, the pesticide tools available to growers have also changed. There has been a shift away from the broad spectrum, contact materials to formulations targeting eggs and juvenile life stages of target pests that require excellent coverage to deliver effective control.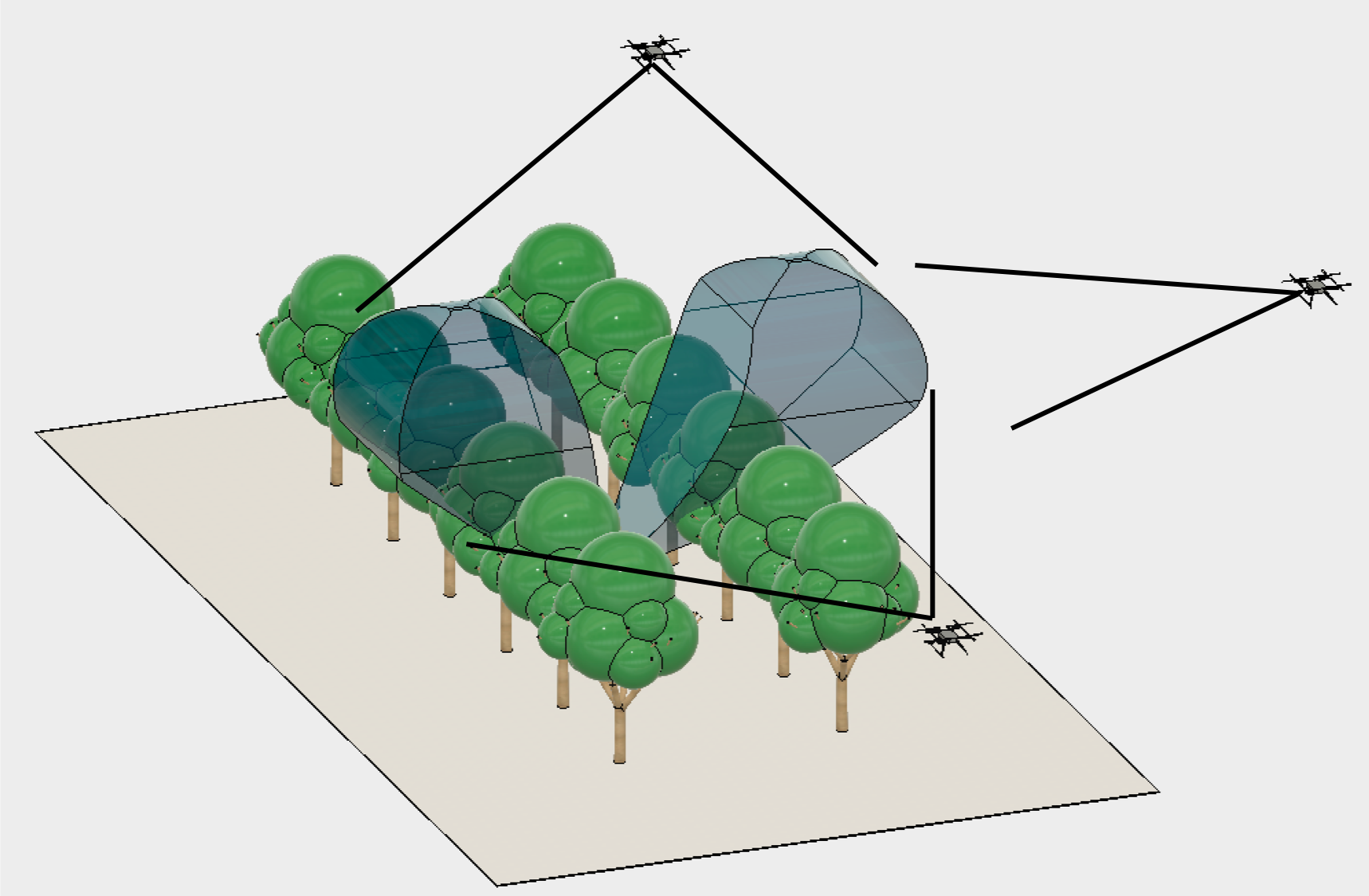 According to several surveys, the major issues in almond pesticide application identified by growers are coverage and spray drift. To have a good coverage, especially in the treetops, it is a regular practice to use a diverging air jet, generated by an axial or centrifugal fan operating at ground level, that carries entrained pesticide upwards into the canopy. However, the excessive air flow that is required to deliver spray to the treetops, increases the potential for off-site movement of pesticides as drift. Spray drift is potentially harmful to human health as well as to ecosystems and wildlife near the agricultural fields. Unmanaged spray drift may also contribute to increased regulation of pest control activities. Therefore, controlling spray drift becomes a high priority for growers.
The spray cloud movement with a standard spray setting in a young almond orchard was captured by thermal and RGB cameras mounted on a drone. Videos were acquired from three positions: overhead, side, and back.
Category