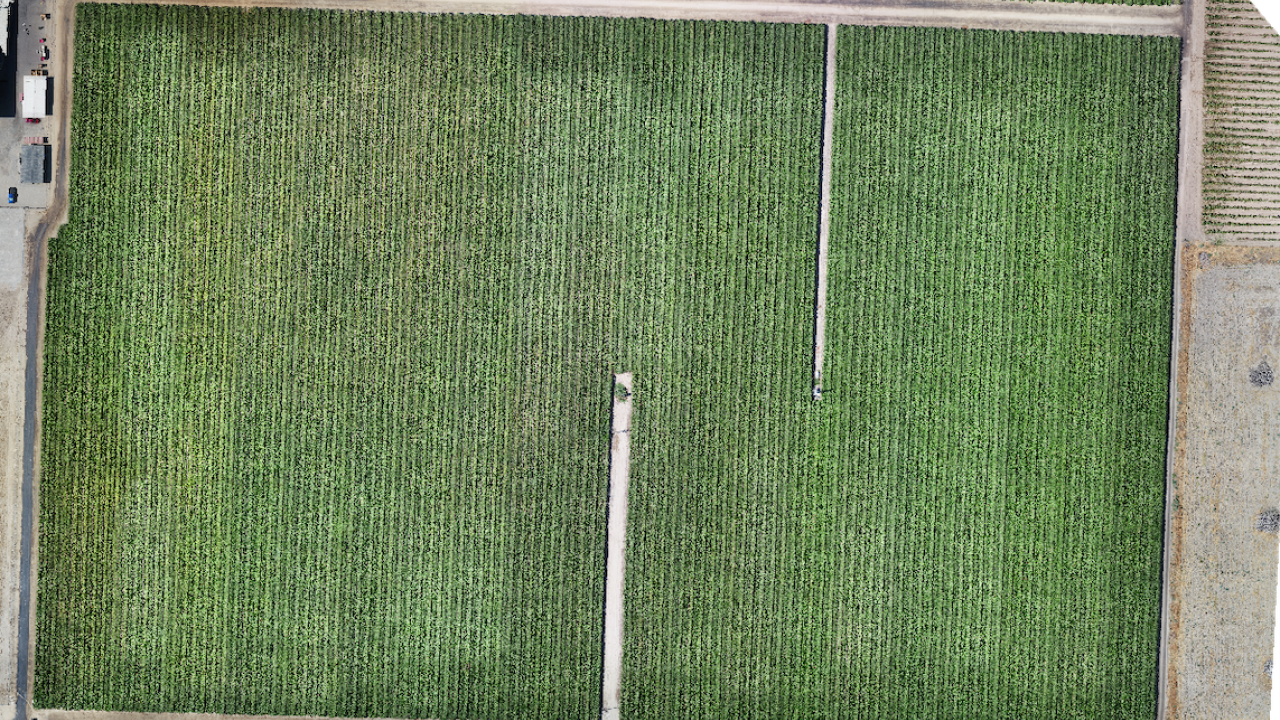 Collaborator:
Grapevines have lower mineral nutrient requirements than many other crops but vine nutrient status should be monitored to help prevent deficiencies that could reduce vine capacity, yield, and fruit quality. Monitoring nutrient status can also provide information to help prevent unnecessary fertilizer applications which needlessly increase production cost, and could cause unintended nutrient imbalances or environmental contamination. Tissue sampling is one of the best way to monitor nitrogen in grapevine. However, it is an imperfect monitoring method because it is based on laboratory assessment which is destructive, costly and time consuming.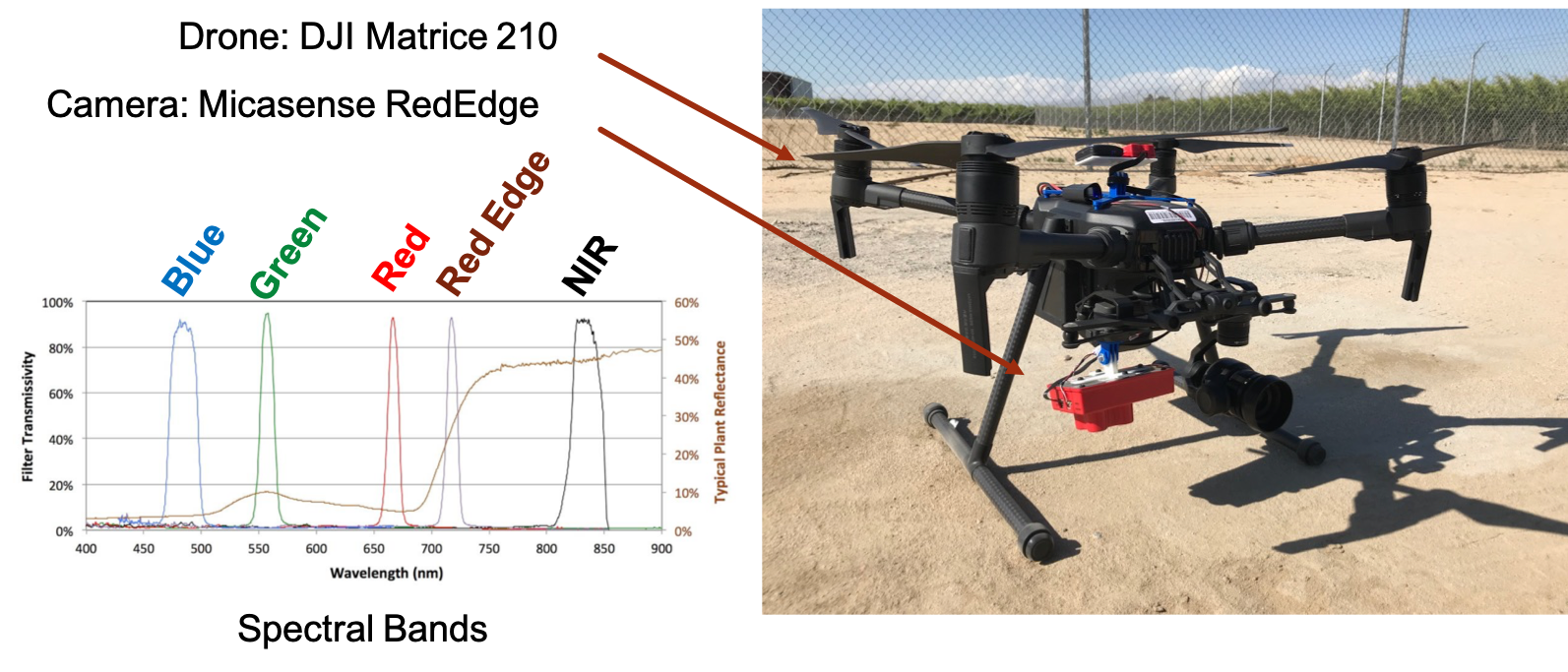 In this project, we used aerial multispectral images to predict vine nitrogen status. Experimental block was designed with three different nitrogen application rates of (0, X, and 2.5X) applied in either two (Slugs) or 10 (Spoonfeed) applications.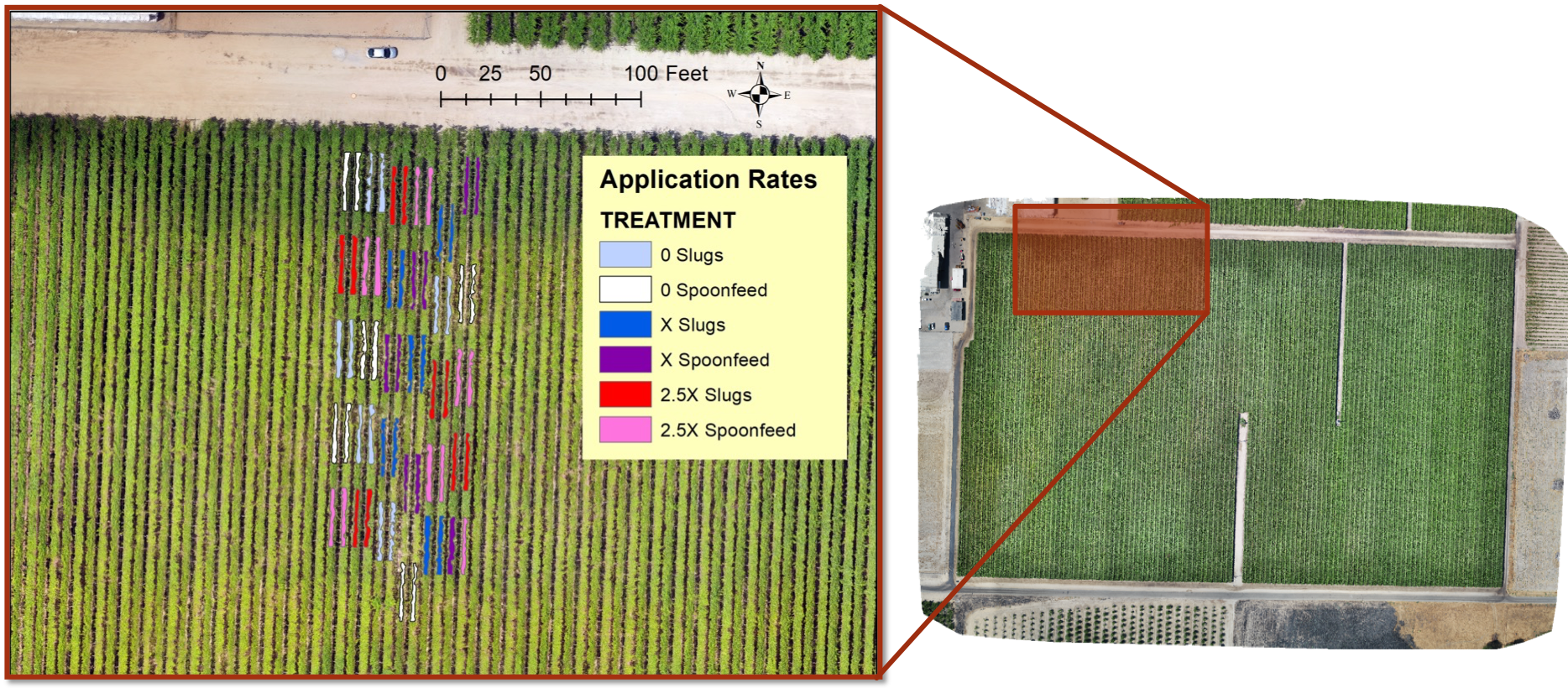 Leaf tissues from selected vines were collected and assessed for nitrogen status. The nitrogen content values were used as labels for multispectral data from the corresponding vines. Various vegetation indices were extracted from aerial multispectral data:

Correlation between leaf nitrogen and vegetation indices were calculated and plotted in the figure bellow. The best correlation happens when R-squared is high and p-value is low, that means that the model significantly explains a lot of variation within the data.
Based on the correlation results, CRM and NDRE are the best indicators of nitrogen in table grape